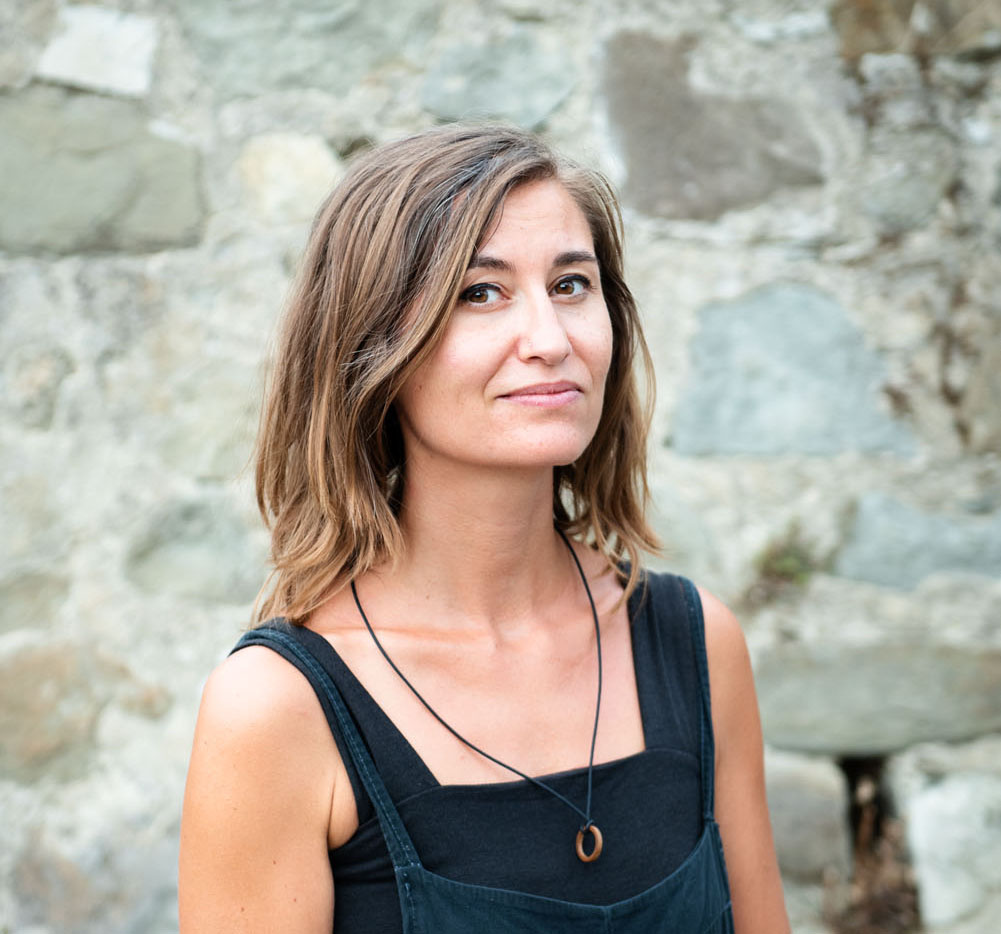 Caterina was born in Florence in 1981, and studied in Bologna, where she graduated with a thesis on the work of American photographer Francesca Woodman.
After an experience in the digital department at Magnum Photos Agency in Paris, she spent some years working as an assistant to photographers Ilse Frech, Giampiero Assumma, and Abbas and Patrick Zachmann (Magnum Photos). In the same period she started to work as free lance photographer.
In the year 2010/2011 she has been the invited artist of the year at the École Municipale d'Arts Plastiques (Art School) in Vigneux-sur-Seine, where she has carried out a personal photographic project and workshops with students.
In 2012 she published the book Palacinche, made in collaboration with comic artist Alessandro Tota. Palacinche has been published in Italy, France, Germany.
In 2017 she graduated as audiovisual archivist and worked for a year in the Immigration Museum in Paris, and is currently enrolled in a professional course at the Cineteca in Bologna.
Since 2018 she is the official photographer of the festival Italissimo, at the Maison de la Poésie in Paris.
Caterina is mostly interested in intimacy, female identity and the visual poetry of the everyday;  she focuses her work on these themes. Right now she is working on a long term project exploring maternal ambivalence. 
After 15 years in Paris Caterina currently lives and works between Bologna and Florence.
PUBLICATIONS
2022 Looking for shadows, Looking for light. Self-published photo-zine.
2021 The quality of dreams. Self-published photo-zine.
2020 The end of love, the beginning of love. Self-published photo-zine.
2015 Palatschinken, Die Geschichte eines Exils, Reprodukt
2012 Palacinche, Storia di un'esule fiumana, ed. Fandango Libri; Palacinche, Histoire d'une éxilée, Les Editions de L'Olivier.
EXHIBITIONS
2023 Love letters, Blue. La Boîte, Florence.
2013 Extracts from Palacinche are at the exhibition Albums, Musée de l'Histoire de l'immigration, Paris, France
2012 Exhibition Palacinche with Alessandro Tota, Palazzo Incontro, Rome, Italy
2011 Solo exhibition A Forest, librairie/galerie Le29, during Les Rencontres Photographiques du 10eme Festival, Paris, France
2011 Solo exhibition Femmes Vues de Dos, EMAP in Vigneux-sur-Seine, France
2011 Exhibition Palacinche with Alessandro Tota, Spazio Labò (Centro di Fotografia), BilBolBul Festival, Bologna, Italy
2011 Solo exhibition My Photographic Diary, EMAP in Vigneux-sur-Seine, France
2010 Solo exhibition Instantanés, Bibliothéque Municipale, Vigneux-sur-Seine, France
2007 Solo exhibition Jeu d'images in the atelier of artist Salomé Sloan, Paris, France
2006 Group exhibition La città invisibile with the association Piccolo Formato, Bologna, Italy
2004 Solo exhibition In-perfezione, Pinacoteca Civica, Follonica (Grosseto), Italy
2003 Group exhibition Se non sei qui dove sei? with the association Piccolo Formato, Bologna, Italy